Products
for sale
Professional welding
services
Smoke stove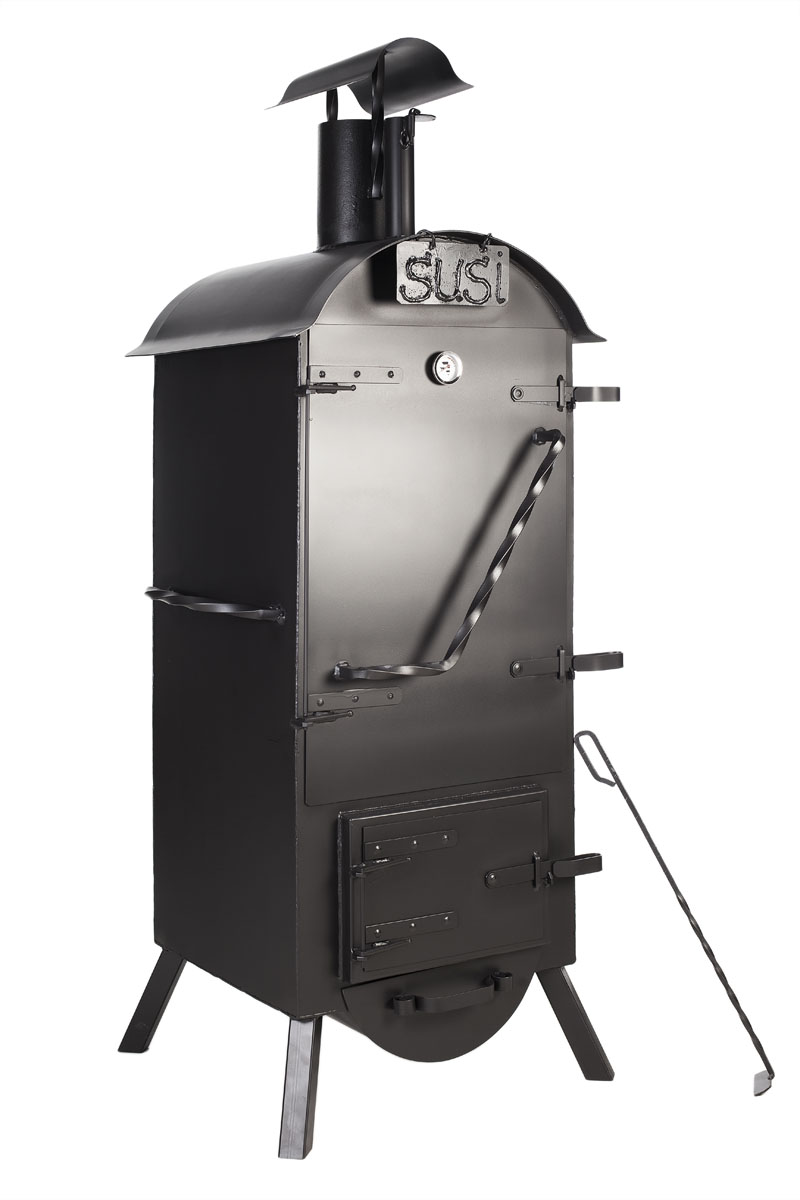 785€
The smoke stove is for smoking fish and meat.
The stove has a separated heatinghearth and a smokingchamber
It is possible to use several material for heating the hearth, beceause it's totally separated from the smokingchamber. There are only specified wood allowed for the smokingchamber, mainly alders wood, also cherry- and appletrees wood depending on taste preferences.
Warning! Learners might overheat the smokingchamber! To adjust with the normal smokestove's temperature it is recommended to learn from more experienced user.
The offer includes:
– Thermometer
– 5 grates
– Water bath
Material:
The stove is made of 3mm sheet steel
The smokinghearth- and fireplace bottom's are made of 5mm sheet steel
Dimensions:
Total height: 1800 mm
Width: 640 mm
Smokingchamber-
Height: 700 mm
Width: 430 mm
Depth: 470 mm
Grate places: 7
Space from grates: 80 mm