Products
for sale
Professional welding
services
Outdoor kitchen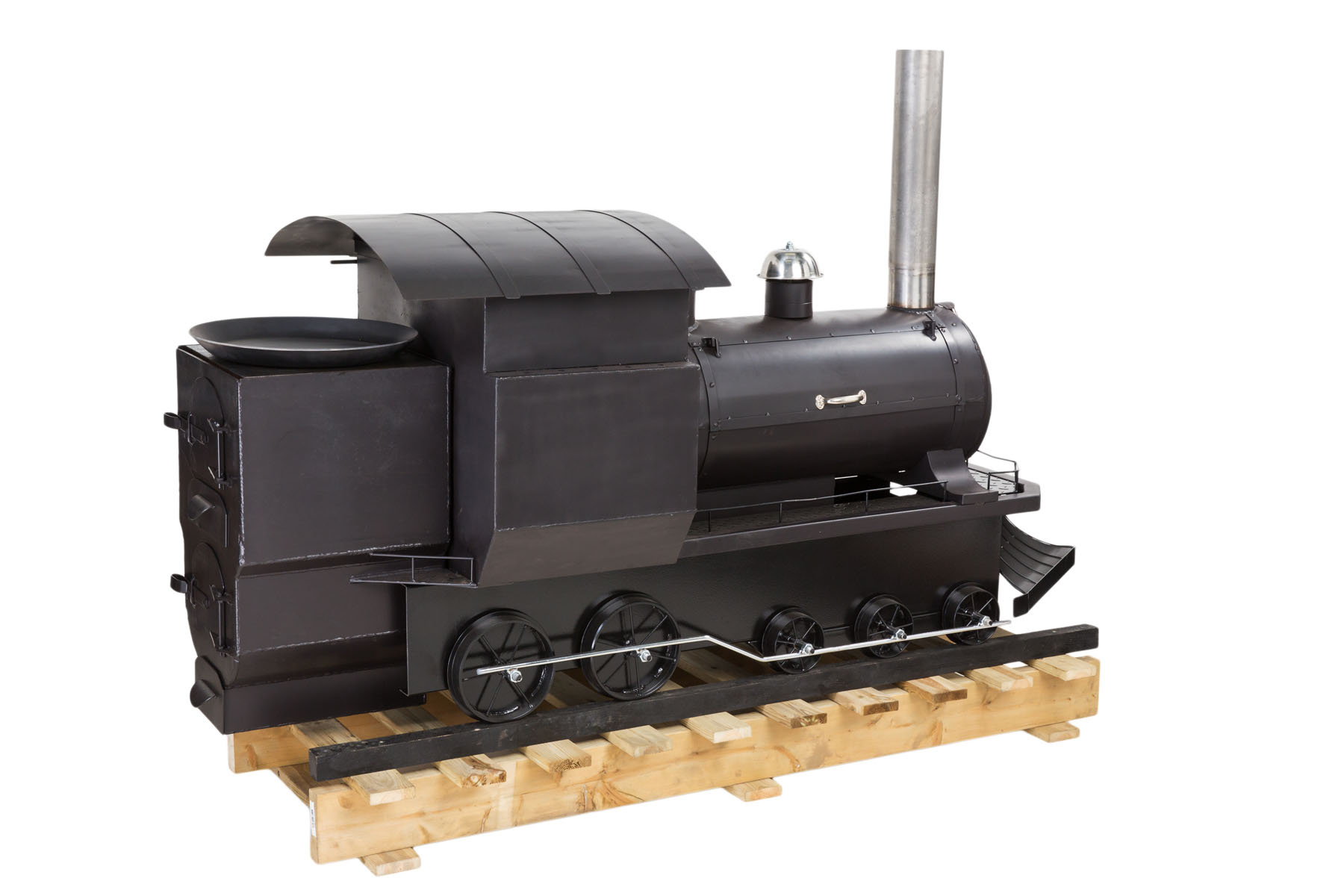 2700€
What's an outdoor kitchen?
Locomotive- shaped multifunctional outdoor kitchen! There's a barbecue, smokeoven and a heatchamber at the front of the kitchen. The cabin part has a charcoal grill and at the back has a stove, a wok and a preheating grill.
The outdoor kitchen includes:
– Chargoal grill
– Barbecue oven
– Smoke oven
– Stove
– Wok frying pan
– Heating chamber
User manual:
It's possible to grill with cole and hardwood. The stove works with all sorts of burningmaterial's because the stove is totally separated from other cookinghearths.
There is a thermometer at the front, which makes monitoring the barbecue and smokeoven's temperature comfortable. You can also monitor the heatingchamber's temperature.
The heatingchamber makes it really comfortable to keep your food warm when the grilling is finished.
The outdoor kitchen can be disassembled into smaller parts for easier transportation.
The offer includes:
– 2 chrome-plated grates
– The stove rake
– Waterbath which is made of stainless steel- for the barbecue oven
– Wooden underlying platform
Material:
The stove is made of very durable 6mm sheet-steel
The grill and the oven are made of 3mm sheet steel
The hob is made of cast iron
The waterbath is made of stainless steel
Dimensions:
Length: 2300 mm
Width: 600 mm
Heigth: 1650 mm
Hob(working surface): 430 x 410 mm
The exclusive outdoor kitchen makes your summertime cooking fascinating  and pleasantly cool!