Products
for sale
Professional welding
services
Small grill-smokestove 3mm steel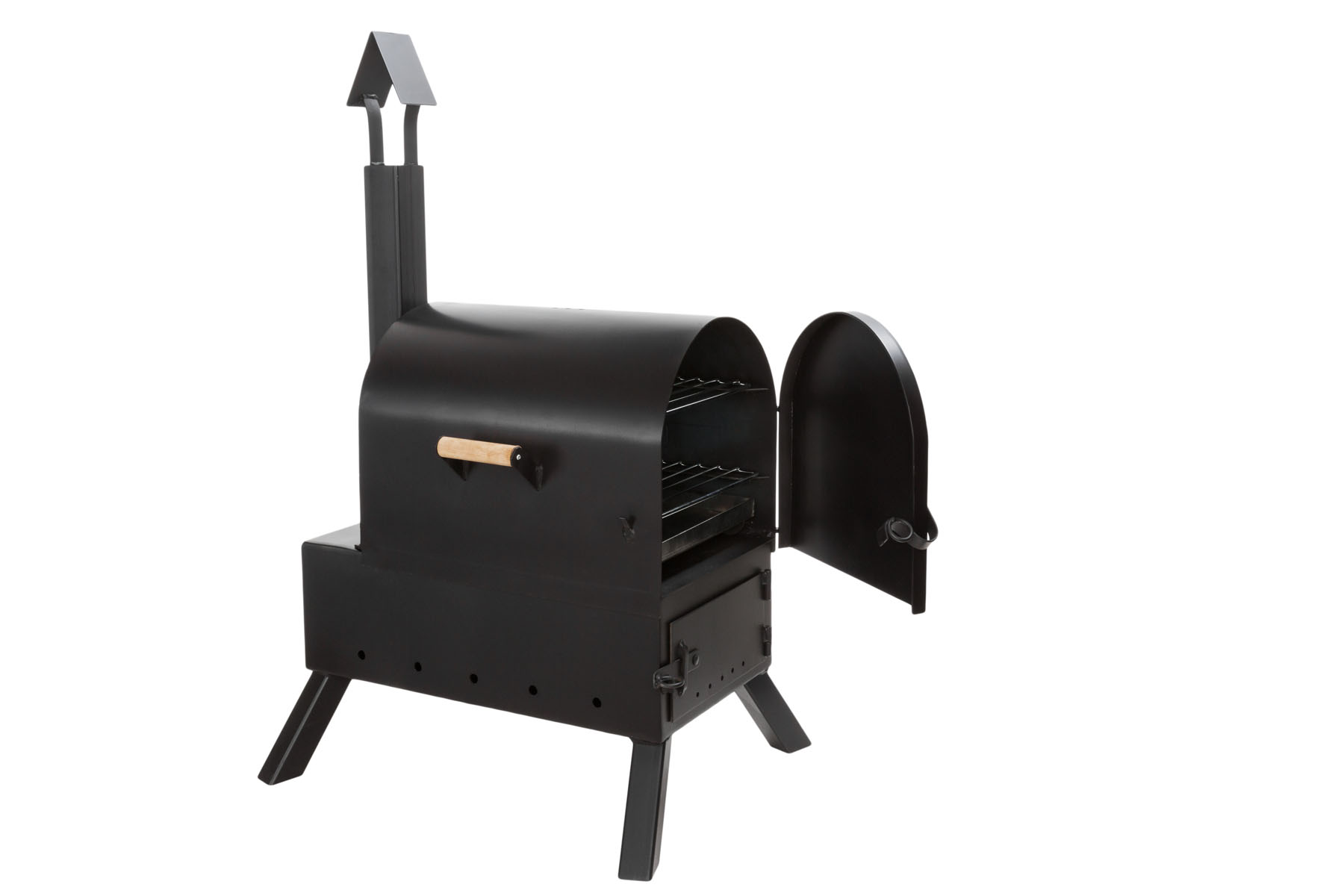 340€
The small grill/smokeoven is suitable for grilling and smoking at home, on a fishing trip or even on a hiking trip!
User manual:
It is allowed to use various wood/firematerial for heating the smokeovens heatingchamber.
There are only specified wood allowed for the smokingchamber, mainly alders wood, also cherry-and appletrees wood depending on taste preferences.
The smokeovens chamber is removable(there are wooden handles on both sides) and the lower part is used for regular grilling.
The chimney is removable!
The offer includes:
– a water bath
– 2 Baking racks
Material:
The colegrill is made of 3mm sheet steel
The smokechamber is made of 2mm sheet steel
Dimensions:
Height: 1000 mm
Colegrill: 550×290 mm
Smokechamber-
Height: 300 mm
Lenght: 300 mm
Width: 450 mm
So you wouldn't miss the barbecuenight while you're on a fishing trip or hiking!