Products
for sale
Professional welding
services
Grill with a fireplace " Romantic"
6mm steel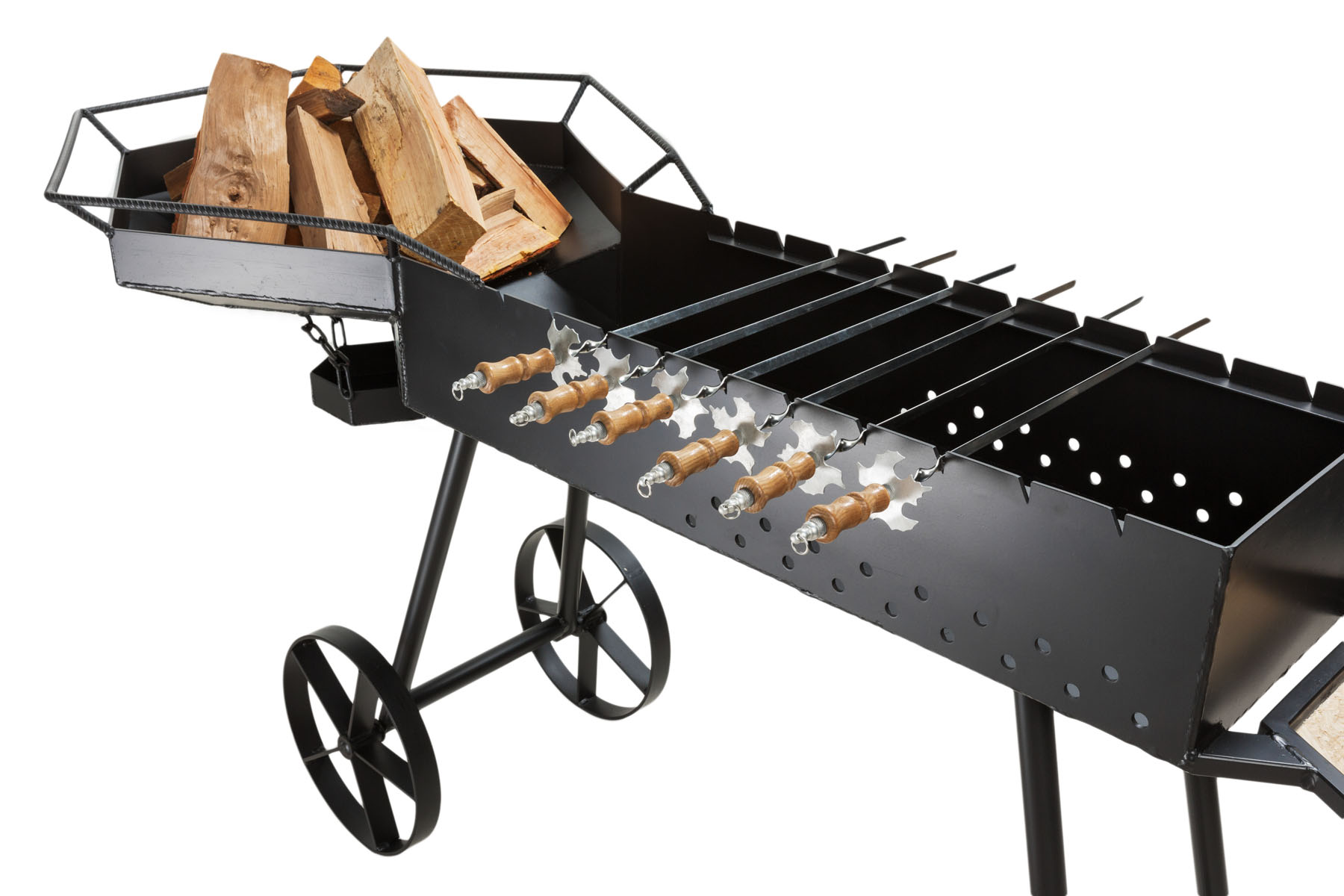 550€
Grill with a fireplace is a grill with a preburning system. The alder wood is burnt on the fireplace and the cole is used for grilling.
There is a side table in the front end of the grill.
 This grill on wheel's is easy to reposition by holding it from the side table.
The offer includes:
– Baking rack
Material:
The grill with a fireplace is made of 6mm sheet steel
Dimensions:
Height: 960 mm
Lenght: 2100 mm
In the evenings the campfire lights up the cooking, keeps You warm and provides cole for grilling!